UPDATE: The print is sold out!
Attention sneakerheads! We just released a very special, limited edition sneaker art print in our web store: The reflective golden Nike Air Max 1 print. In the fast-changing landscape of sneakers – where new silhouettes, daring colourways, collabs with celebrities, and the latest innovations are presented to you by the day – it's easy to forget the classics. The ones that got you hooked to the game, paved the way for its successors, and got it all started.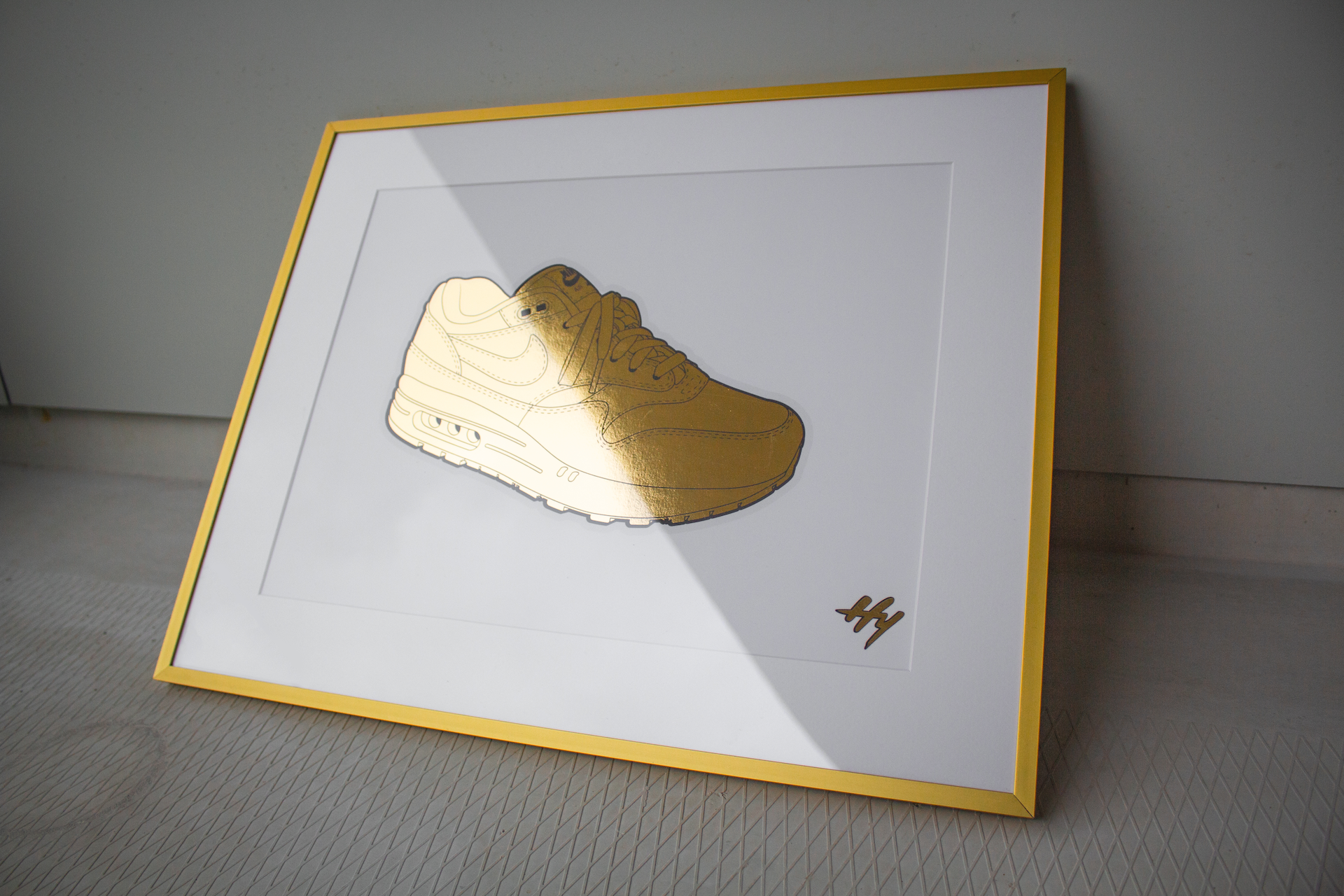 The new Reflective Golden Nike Air Max 1 Hyprint is a celebration of one of the most iconic sneakers out there. When legendary designer Tinker Hatfield introduced the AM1 back in 1987, the model caused a shift in the sneaker market. It was the first sneaker with a visible Air unit and quickly became famous on the streets. These kicks have a rich history, with some incredibly well-received colourways, like the OG varsity red and blue's, the 'Kidrobot' edition from '05, the 'Elephants' by atmos from '07, and the 'Cherrywoods' by Patta and Parra from '10 (my personal favourite).
The Air Max 1 on this print however, has been deprived of all the madness. There are no crazy patterns, no striking colours, and no missing swooshes. Instead, it portrays the icon as it is: a winner. The design is printed on 380 g/m² heavyweight white matte art paper and is laminated with a reflective golden foil. The Golden Air Max 1 print is limited to 60 copies and are hand numbered on the back.