Download our free Paper Max 1 template and take part in our community challenge!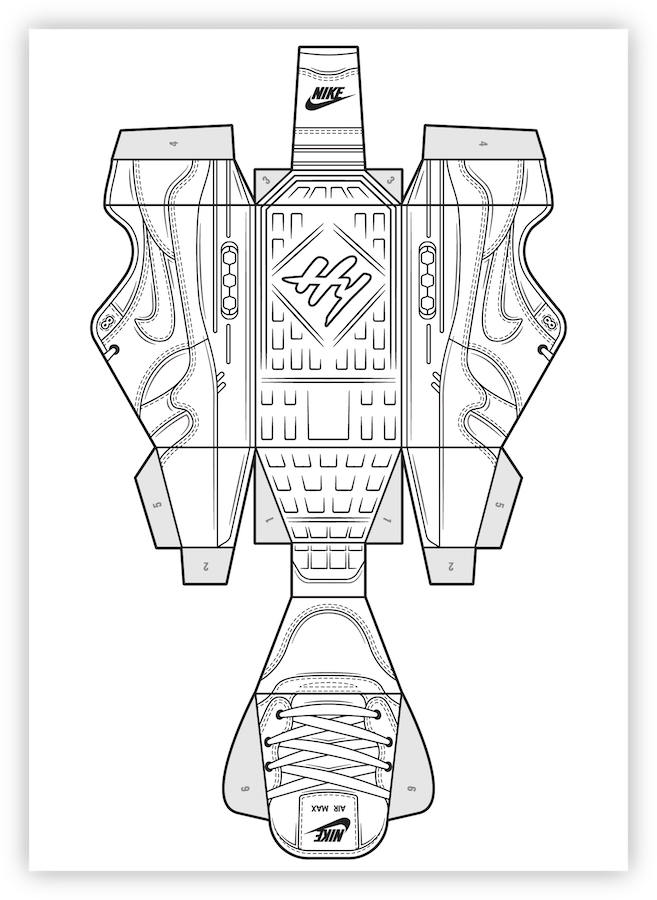 Welcome to the Hyprints community challenge! As we want to spark creativity in our community, you have the opportunity to download our Paper Max 1 template for free. Let your imagination run wild and create an unique art piece! You can recreate your favorite Air Max 1 colorway or you can make a whole new one! Add colors with pencils and markers, use a sharpie to add new details or add glitters to make it shiny! You can find a tutorial on how to build the Paper Max 1 (and the end result) here.
Update: The challenge is over and the winners have been picked. Feel free to still download the template and share your creation with us on Instagram! But wait, there's more! Share your creation on Instagram and compete for prizes! All you need to do is take a picture of your artwork, post it on your Instagram feed or story, tag @hyprints, and use the hashtag #hyprints. We handpick our favourite designs. The challenge ends on Saturday, August 15th.
By submitting your email you give us permission to send you awesome free stuff and monthly updates