Dress up your house with Hyprints
Are you looking for ways to upgrade your home decor? You've come to the right place! Hyprints offers street culture-inspired art and home goods made in collaboration with international creatives. Decorate your empty walls with our art prints or fill your room with eye-catching furnishing – and showcase your unique style.
Are you ready to elevate your home decor game? Hyprints has the goods you need to make it happen. With street culture-inspired art and home goods created in collaboration with international artists, we'll help you decorate your empty walls and fill your room with eye-catching furnishings. Dress up your house with Hyprints.
We love to see how our products fit in your home decor! Check out these Hyprints in the wild submitted by our creative community. Do you want to be included on our wall as well? Submit your picture that includes one of our products on Instagram, don't forget to tag @hyprints and use #hyprints! Who knows, maybe your picture will be featured below! Click the images for more information.
Hyprintable
Our side table with exchangeable art prints
Hyprintable is unlike any ordinary piece of furniture – it's a game-changer that brings together functionality, creativity, and art in one product. With its exchangeable art prints, you can switch up the tabletop in a second, allowing you to showcase your personality and style in a fun and functional way. Or take it a step further and create your own table top! Make use of our combi deal, get a Hyprintable and a table print for €200! Discount will be applied automatically.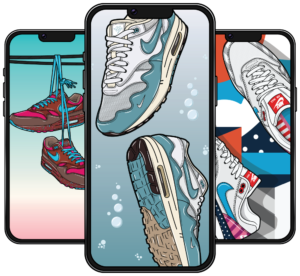 Drop your email below, be the first to know about new products and giveaways, and receive free wallpapers on a regular base! Subscribe now and get your first wallpapers immediately.