Check out our selection of frames
From the Bol.com webshop
Every art print deserves a frame, the same goes for Hyprints! We partnered up with Dutch online retailer Bol.com to offer you a shortcut to some of our favorite frames. Have a look below to see our top picks, or click here to see their full collection. On top of that, when you buy a frame (any frame) from their website through any of the links on this page, you support Hyprints with a small commission!
A frame offers your beloved artwork the protection it needs against tearing, denting, staining, and unwanted folds. Besides protection, a frame also makes it much more convenient to hang and display your art in an eye-pleasing fashion! Because let's be honest, an art print without a frame is like an Air Max without air.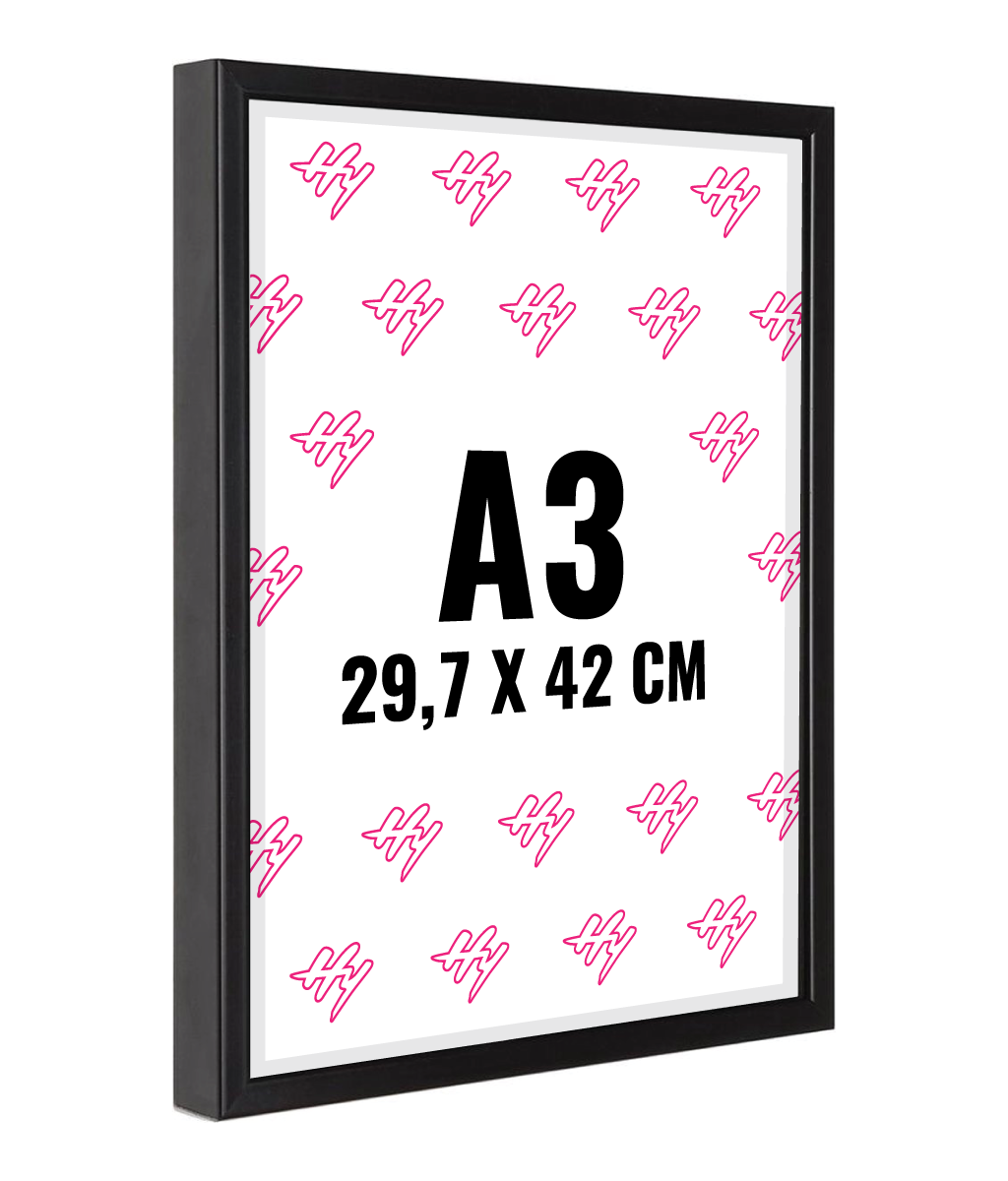 A perfect fit for our standard A3-sized prints. They do offer the same frame with different types of glass, we recommend the UV resistant type. When buying a frame for A3 prints, make sure the frame is at least 29,7 x 42 centimeters.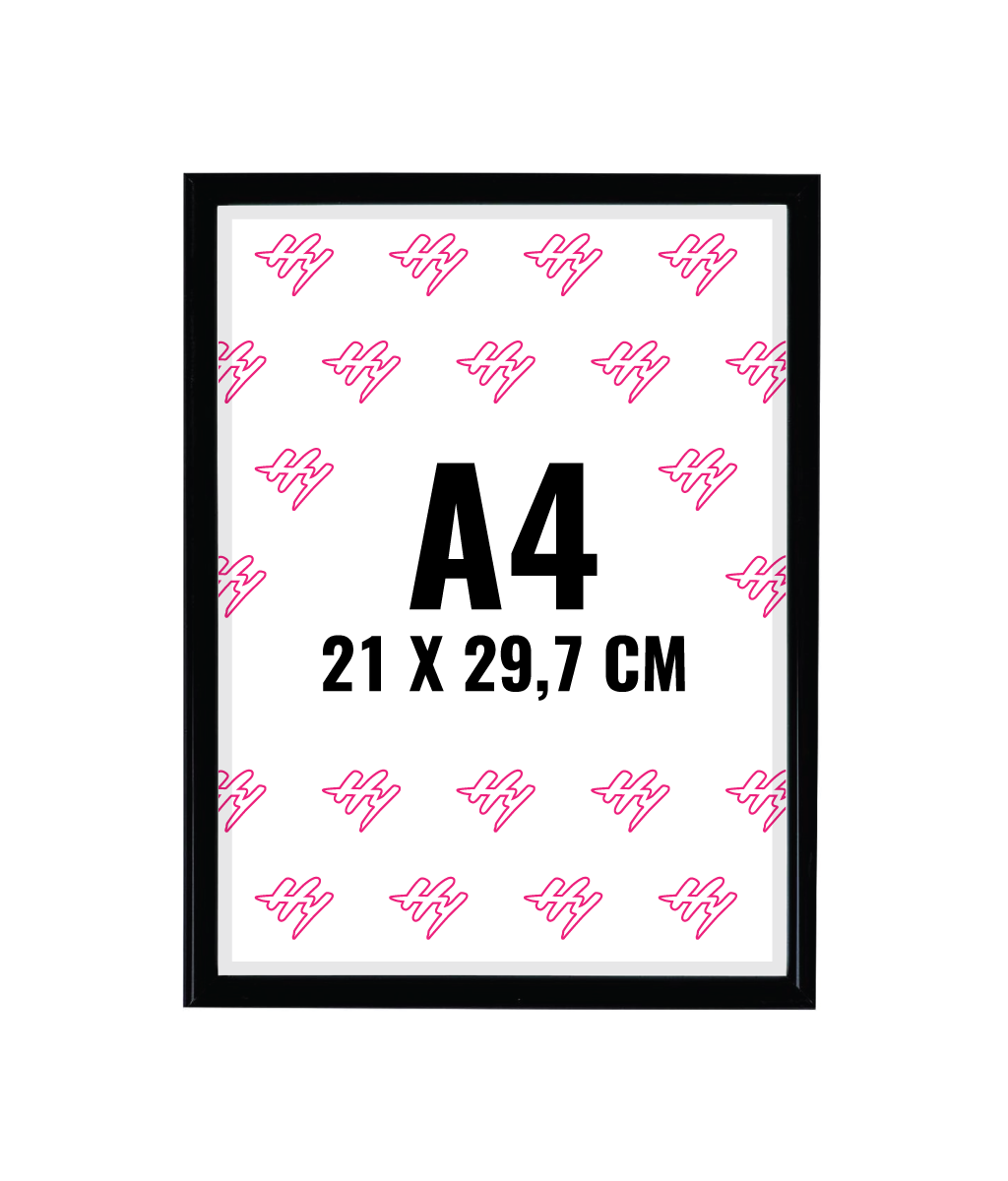 Did you get one or multiple of our A4-sized prints? This budget-friendly frame is a great pick. Especially if you need to buy more than 1! When buying a frame for A4 prints, make sure the frame is at least 21 x 29,7 centimeters.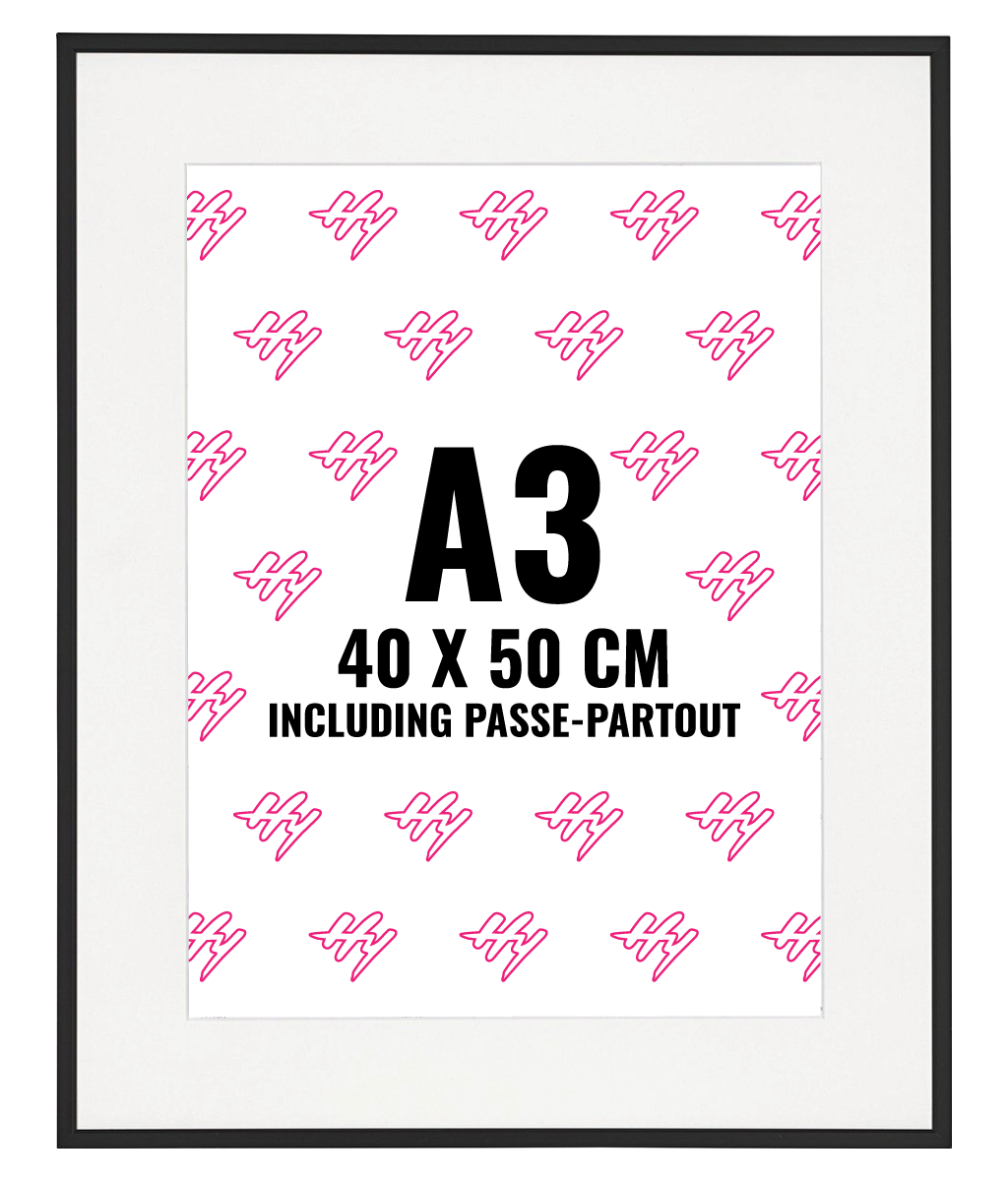 Looking for a frame with a little more body? One that gives the print an extra dimension? Go for a bigger frame with a passe-partout. That's a white border that goes around your print. When you buy a passe-partout frame for A3 prints, make sure the frame is at 40 x 50 centimeters.
Every art print deserves a frame
When you buy a frame there are a couple of things you should keep in mind. First and foremost – the size! Our prints are A3 (297 x 420 mm) sized. Make sure you buy a frame that fits your print! The ones listed on this page will fit for sure (double-check the size!). You can also choose to go bigger and buy a frame with passe-partout, this is a white border where your print will fit in. This gives the overall appearance some more class.
Secondly, like a lot of things in life, the higher your budget the better the quality. Are you going for a plastic or aluminum frame? Are you going for plexiglass or UV resistant glass? The choice is yours, but does depend on your budget. Lastly, of course, the color of the frame. Pick something that will compliment your interior!