During the weekend of May 19th-20th, the Kromhouthal in North Amsterdam was transformed to a walhalla for sneakerfreaks. For the second time, Hyprints was present with a table to sell a selection of 14 exclusive prints. In-between the cranes and the steel construction, the 3.500 m² industrious hall was filled with sneakers & items that make a collector's heart beat faster. And while I could spend days on end talking about the most exclusive, most expensive, awesomest sneakers available (yeah I'm talking about you Nike Air Max 1 SP "Berlin" Friends & Family), I'd rather do something different. Hence I'm writing about the 5 coolest non-sneaker – but sneaker-related – items at Sneakerness Amsterdam.
1. The miniature art by Artwars

Artist Eloy Guerra Navarro from Spain creates these awesome little pieces of
art
. With an exceptional eye for detail and a steady hand Eloy creates the most detailed 3D sneaker sculptures out of cardboard, glass and other materials. His work drew a lot of attention at the art wall in de middle of the hall as he was the only one who offered these amazing little collectibles. Take a look on his
website
or
Instagram page
for more pictures and items.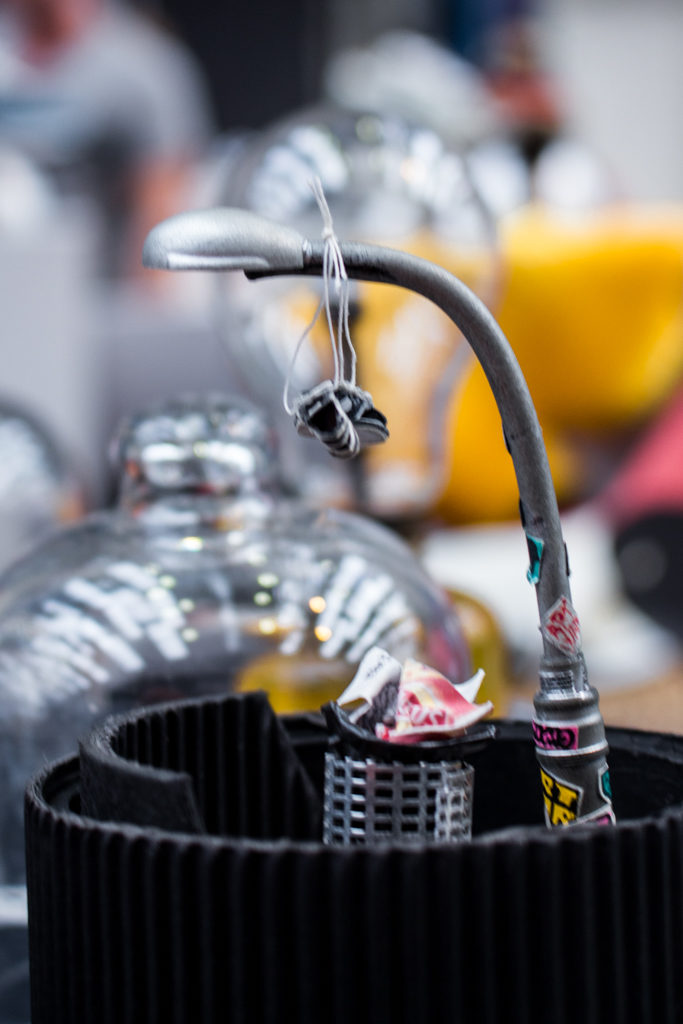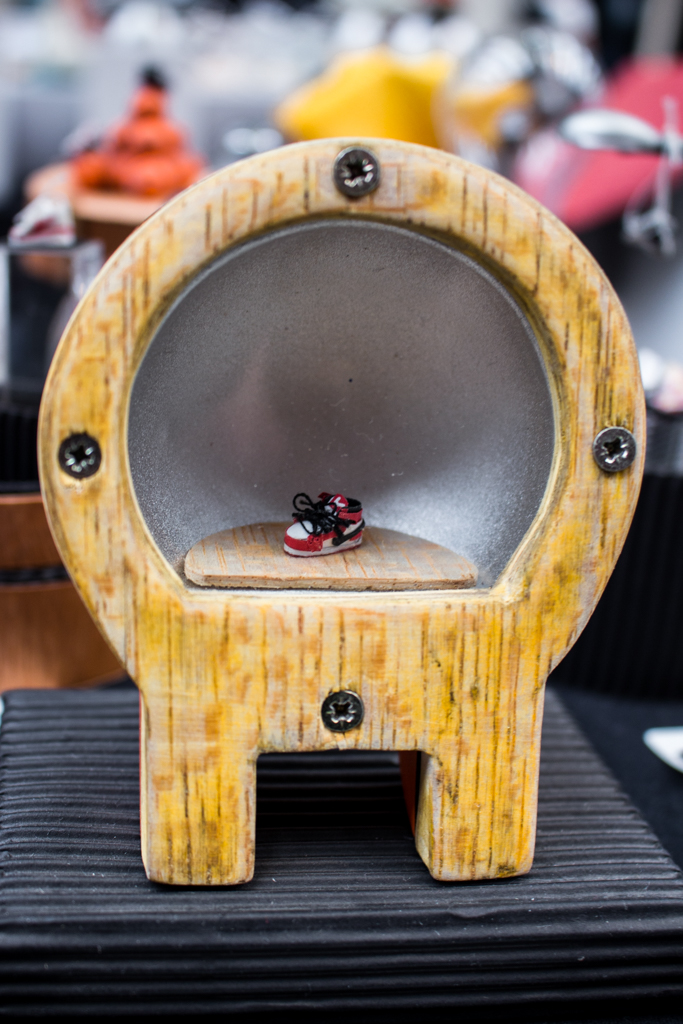 2. This custom Adidas ZX-500 roller skate by Sir-Jo Customs
I had the opportunity to see Sir-Jo Customs at work for most of Sneakerness, since our tables were next to each other. A little too many times, people at my table were drawn to my neighbour because of this beauty. Sir-Jo mashed up an
Adidas
ZX-500 and a roller skate bottom and hand-painted additional details to create this awesome piece of work. Take a look on his
website
or
Instagram page
for more pictures and items.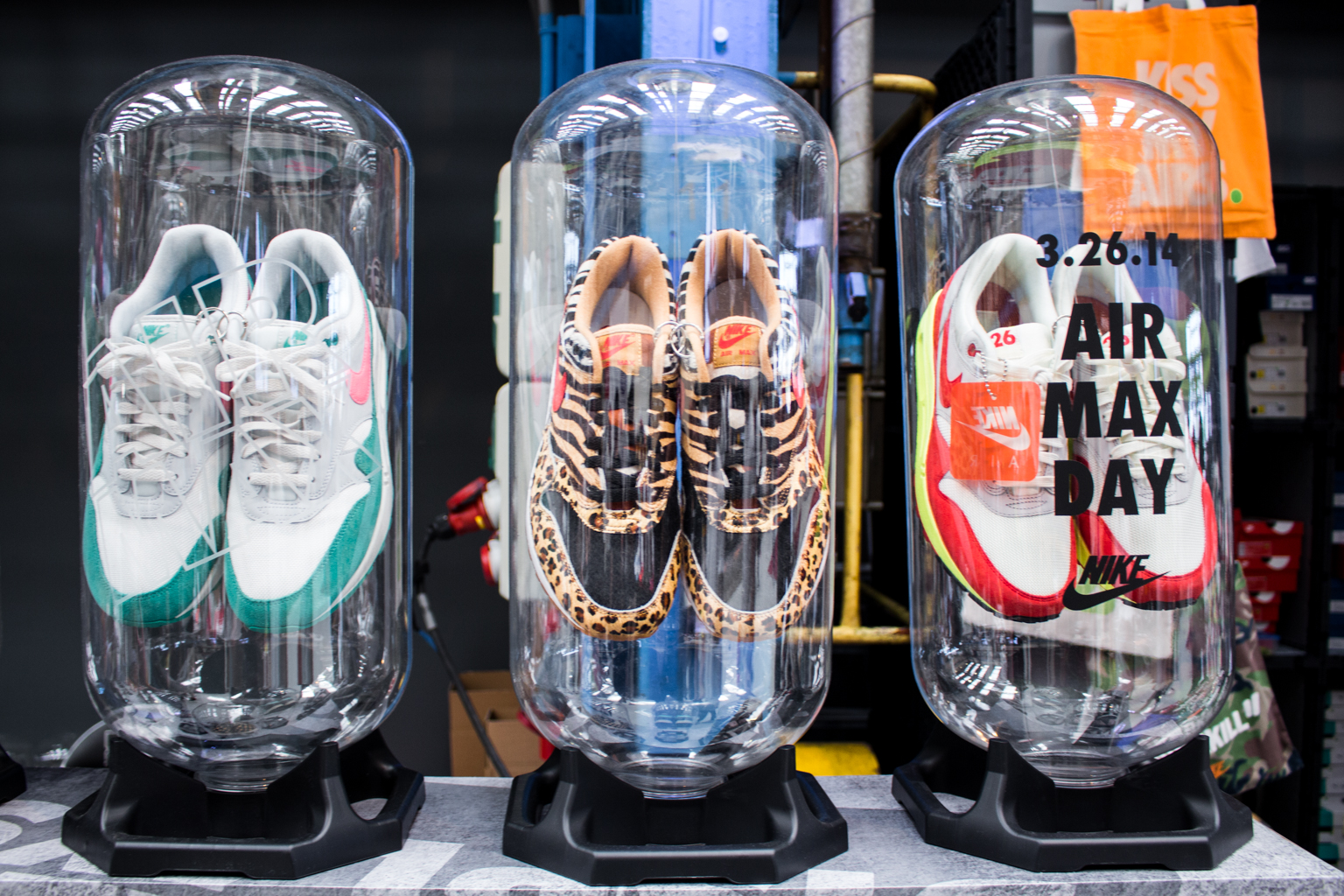 A well known face at Sneaker conventions – as they have been to many already – is Sneaker Displays. Sneaker Displays is a Dutch company that makes giant pickle-jar-like tubes for you to display your biggest grails in. Add some custom decals and your
setup
is complete! Sneakers are art in my opinion, and these displays are one of the nicest ways to showcase them. Check out their
Instagram
to see how their customers use these displays with various sneakers in various setups.
4. The claw-crane-like Sneaker machine from Presented By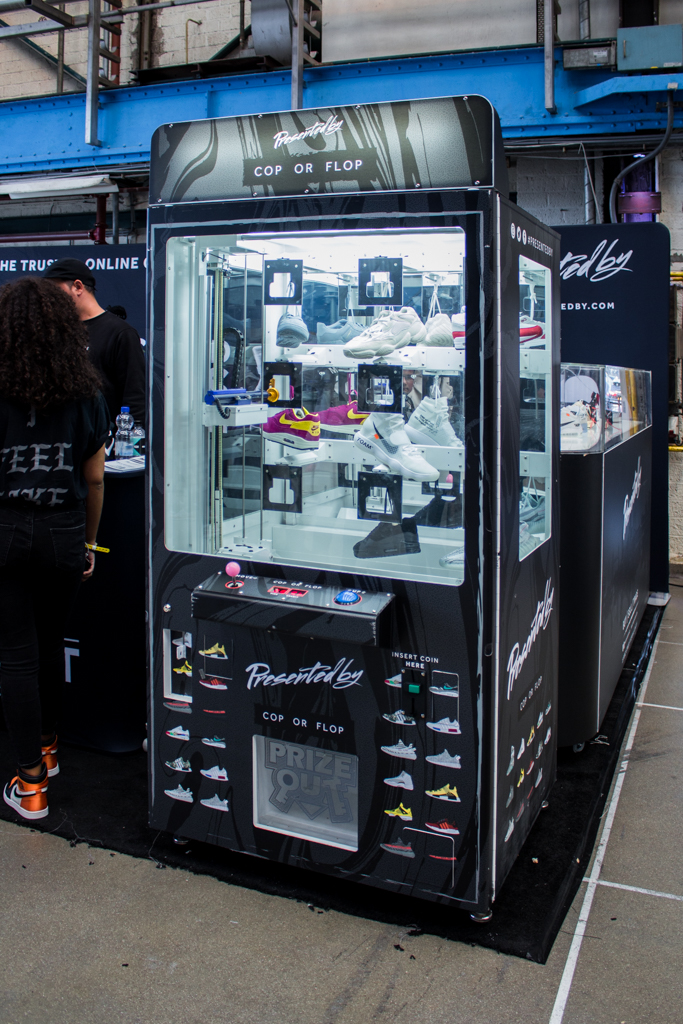 Okay, this might not fit exactly in this list, but I couldn't resist to name it. Presented By was represented with a huge stand near the entrance of Sneakerness. Visitors had the opportunity to try their luck with this Sneaker arcade machine, the ones lucky enough to fit the key exactly where it should go, could take home a free pair of kicks! Which sneaker would you go for?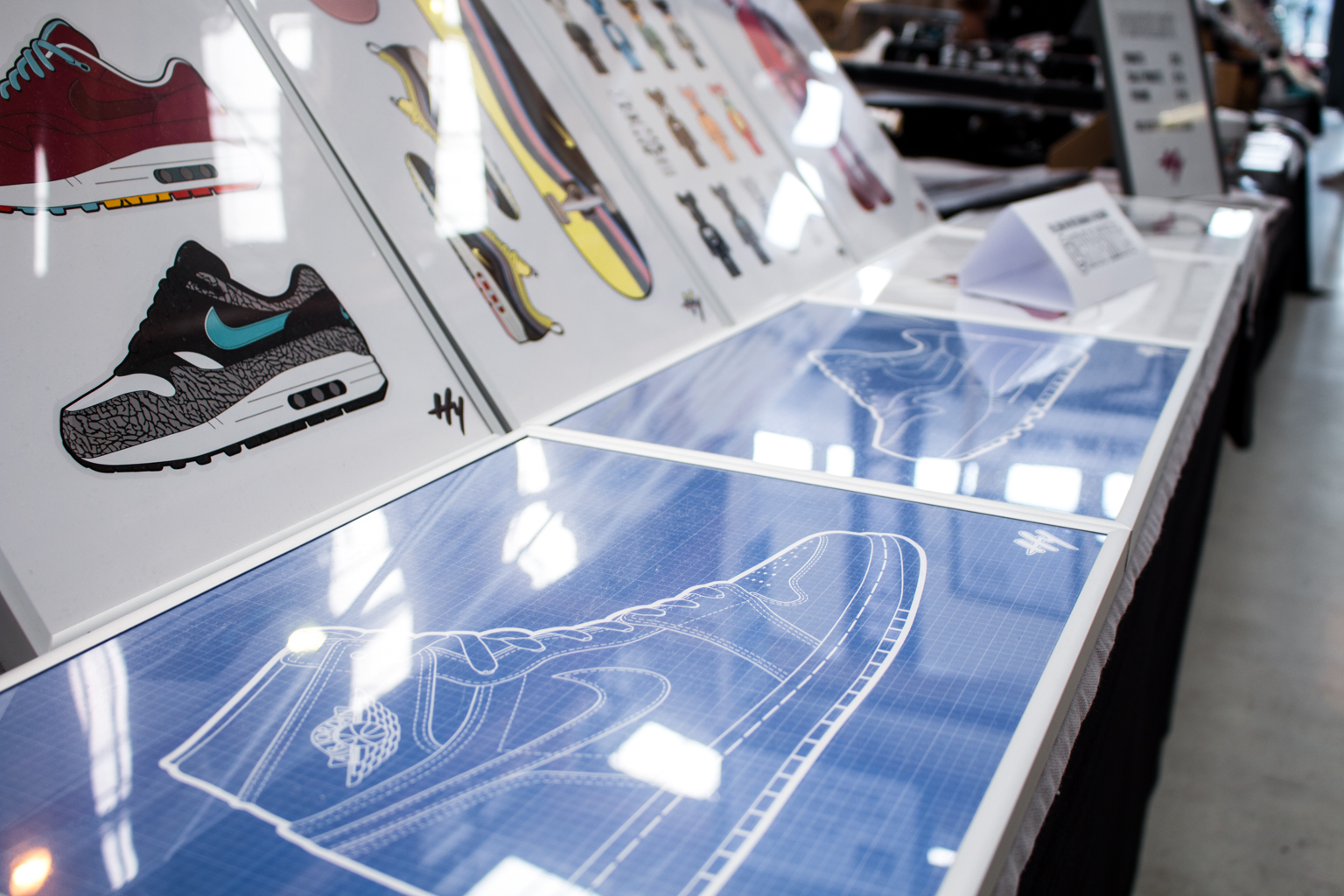 Shameless self promotion! Just kidding. I'd just like to take the opportunity to tell something about Hyprints being at Sneakerness Amsterdam this year. It was the second time we were at a sneaker convention and we had a blast! 5 new prints were presented here first, adding up to a total of 14 prints available. Saturday started off with a huge crowd that gathered in line in front of the door, far before these doors would open. Unfortunately, as fast as the crowd came, they left as well. At around 3 o'clock, most of the visitors started to head back home. Sunday on the other hand, went far better! The sun was out, and so were the people! From sneaker-moms to hypebeasts, from sneaker-couples to old school collectors. All in all was the event a huge success, the Sunday madness made up for the quiet Saturday. It was great to meet so many people, see you next time! Oh and by the way, the new prints are
now available online
.