With the new blog serie 'Inside the Collection' we interview sneaker enthousiasts that have adopted streetwear culture beyond the norm. We take a look in their houses to see how their passion for sneakers is represented in their living space.
Nikki van Toorn is a 19 yo Dutch photographer, who made her way into the sneaker scene with her beautiful aesthetic sneaker shots. She worked with companies like Sneakerness, Maha Amsterdam, Deadstock Sneakermarket, 1 of 1 World and influencers like Tommy Triggah, Careaux and Ginney Noa. Her dad bought her first pair of Air Max's when she was 11 years old, and from that point on she was hooked "I couldn't believe that I was walking on air!". Nikki's passion for photography was ignited by her grandma, who owned a camera that Nikki borrowed during vacations. Whenever she had her own DSLR, she started taking some shots of her own sneakers, and that's where her journey began.
How many pairs of sneakers do you have and what is your biggest grail?
I have around 33 pairs of sneakers, they're not all crazy special but I love them anyways! The biggest grail that I own is the 2018 Atmos x Nike Air Max 1 'Animal 2.0′. The Animal 1.0 is a pair I've always wanted but it is really hard to find them for the right price, in the right size, and in the right condition. So I'm really happy to have the 2.0 version and I hope to acquire the 1.0 one day. Besides the 1.0, I hope to get ahold of the Patta x Nike Air Max 1 'Chlorophyll' one day.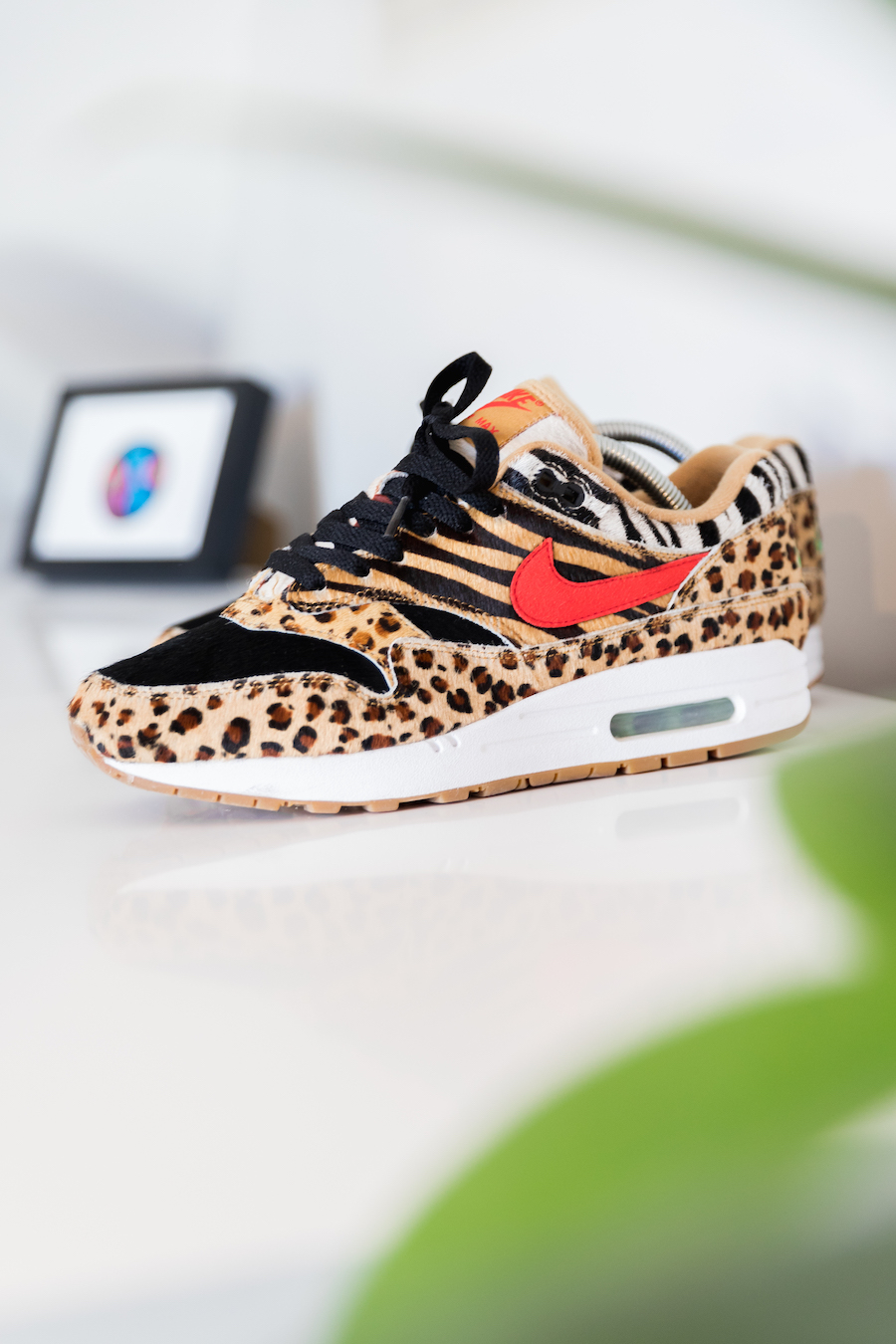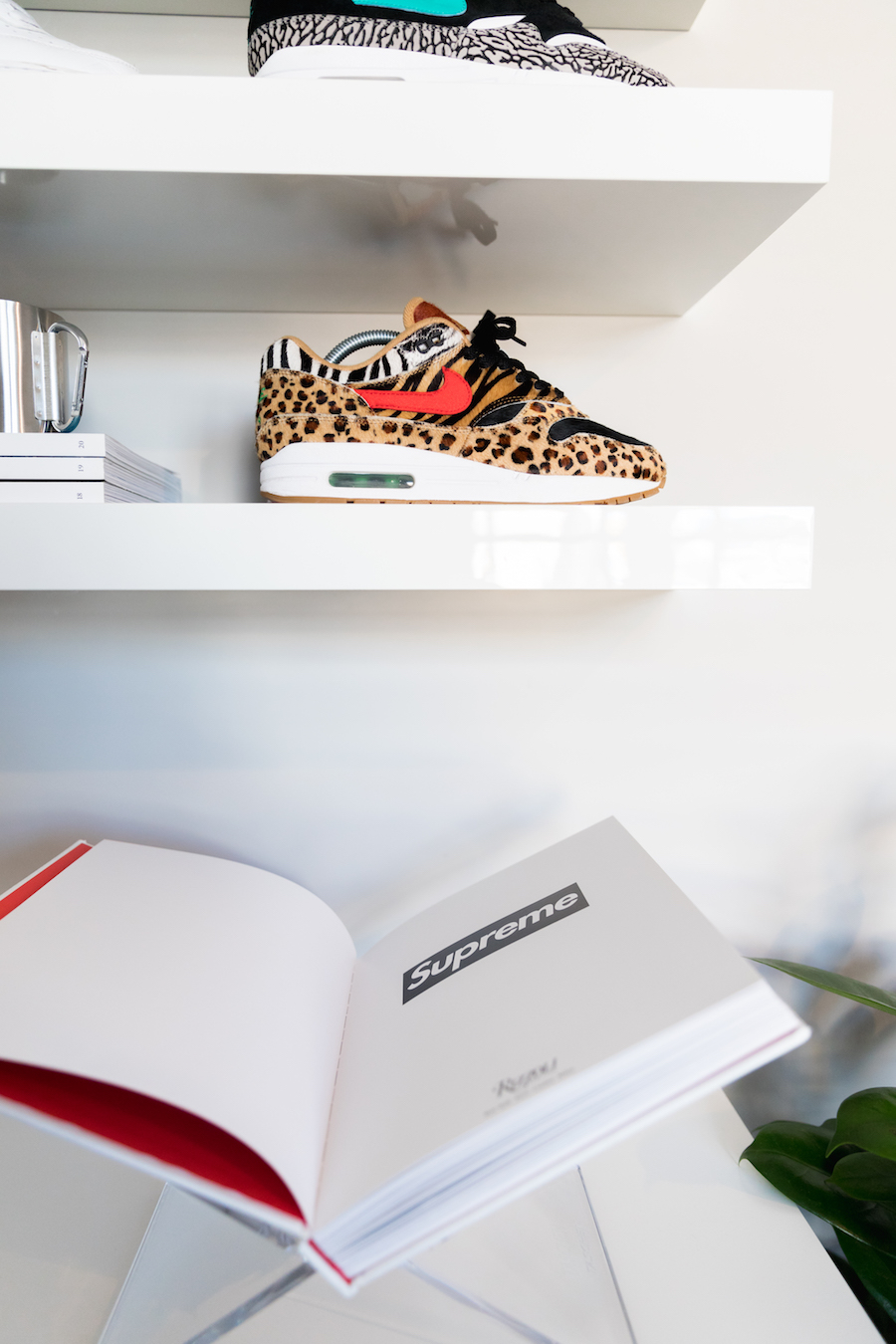 When did you start collecting sneakers and what was the pair that got you hooked?
I seriously started collecting in 2016, the Asics Gel-Lyte V Ronnie Fieg 'Sage' was about to release. And I was sure of one thing "I NEED THOSE". However, I didn't know anything about camping for sneakers and about the exclusivity of some pairs. So I just started asking in stores for more information and found out that people were already camping 3 days prior the release! From that point my sneaker knowledge started to grow.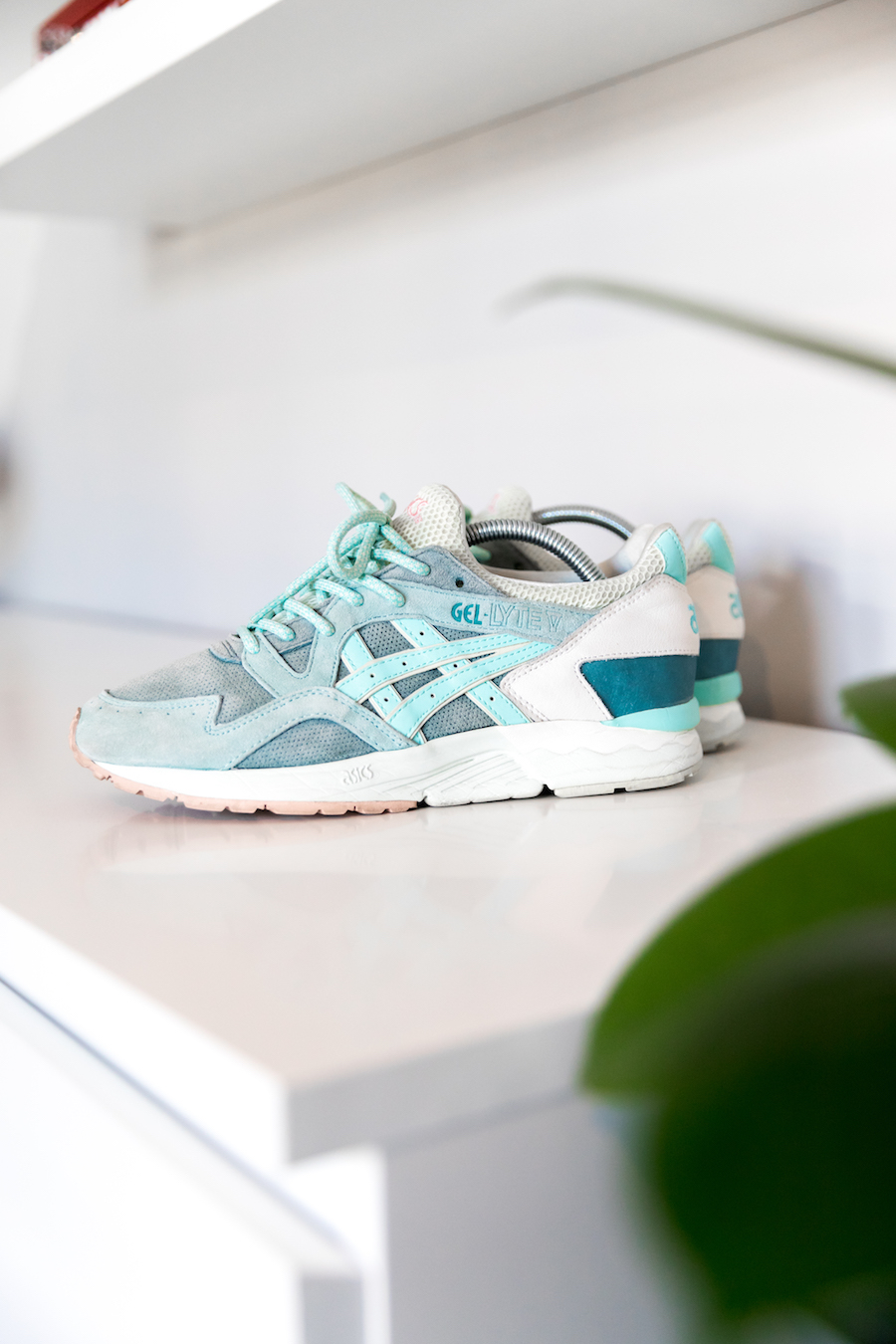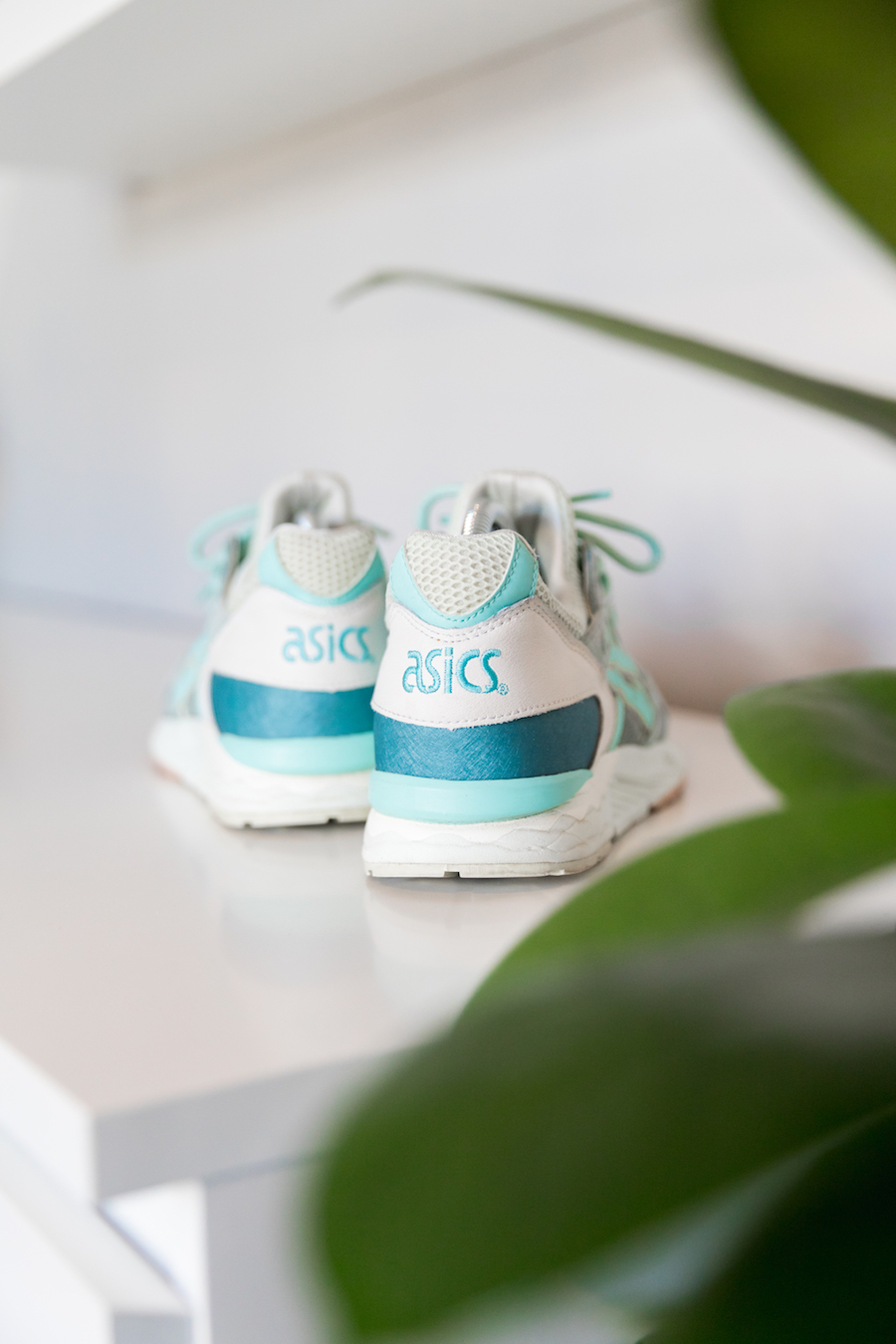 How do you store or display your sneakers?
When we moved to another home, I really wanted a old school locker to store my sneakers in. I found a preowned one, but it was used to hang clothes in and not sneakers. So together with my grandpa we made shelves in the locker for my sneakers. Besides the locker I bought the classic Ikea shelves, to display more exclusive pairs. And last but not least, the Ikea Stamp transparent box where I keep my Sean Wotherspoons x Nike Air Max 1/97 in.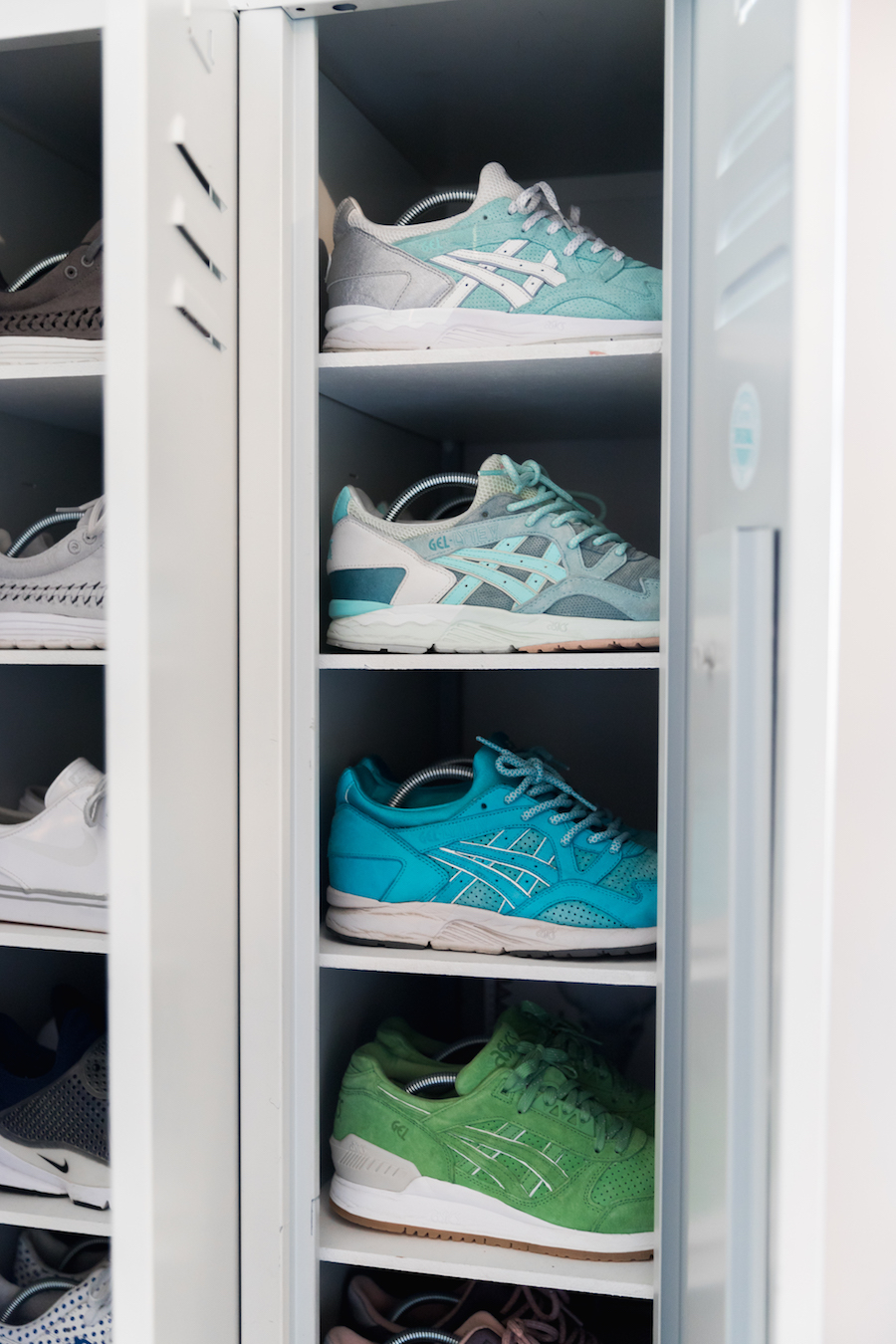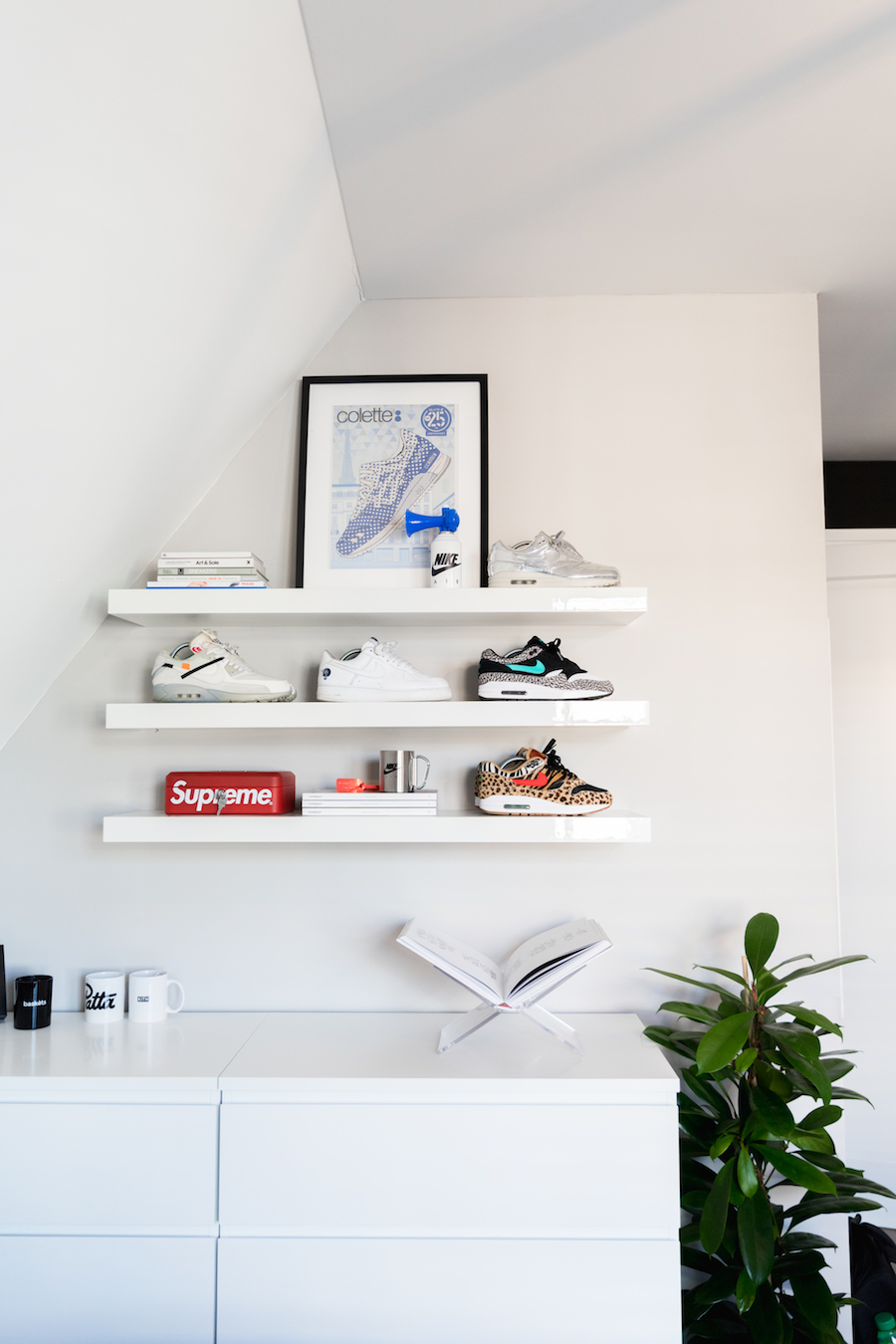 Do you have other objects or places in your house that is inspired by sneaker- or streetwear culture?
Yes! I've got a lot of sneaker and streetwear books. And I like to change my book setup every now and then. Currently it is a white/gold selection. Besides books I like to display accessories in my room, I just love Supreme accessories. I don't have a lot of Supreme accessories, but I'm saving to buy some more in the future! Other things I like to put in my room are things that are related to stores, like the Kith and Patta mugs. It is just a simple object with a simple design so it basically fits in every place. Oh and of course… posters! I can't get enough of cool posters. For example the Asics GL3 anniversary poster collection and the Sneakerness Amsterdam poster, the first Sneakerness edition I went to.
Last question: Nike or Adidas?
Nike. For sure! I feel more attracted to the models and colorways. And Nike is the brand where my passion for sneakers started. 
Thanks Nikki! Make sure to check out her Instagram page and give her a follow. Want to be featured in 'Inside the Collection' as well? Drop a line on this page and we will be in touch.