So you bought a Hyprintable and now you wanna get creative with it! In our Hyprintable DIY section, you can find inspiration and tutorials on various creative ideas that you can do yourself. In this tutorial, we'll show you how to make a sneaker box tabletop using just a few supplies and tools. Follow the steps or watch the video below for a visual guide.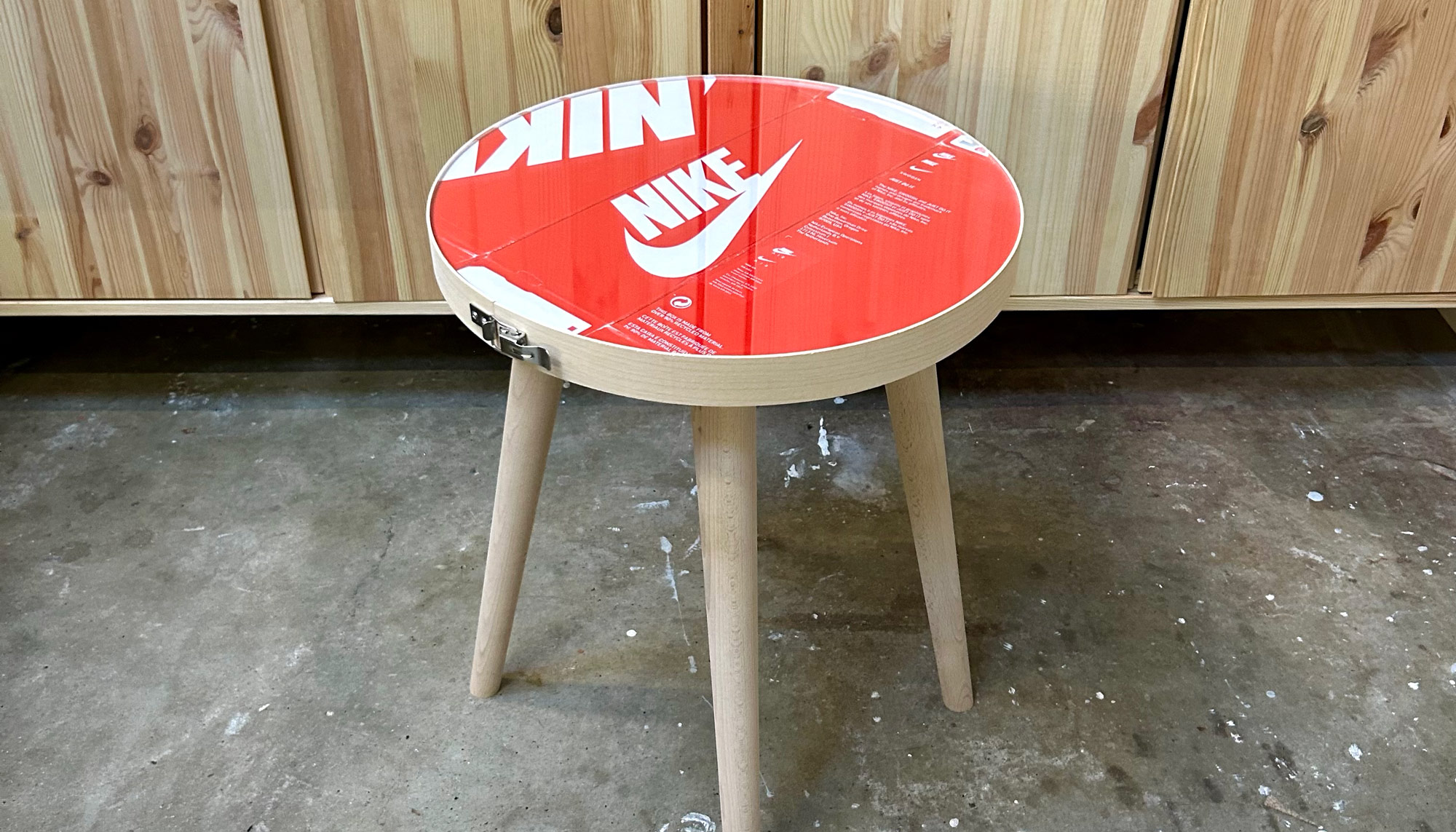 Supplies and tools:
Sneaker box
Scalpel knife
In case you don't have a knife – scissors and a pen
Steps:
Unfold the sneaker box carefully, making sure not to rip or tear any parts.
Place the plexiglass top on the unfolded sneaker box and find an area you would like to use.
With your knife, carefully cut out the circle you want to use for your tabletop. Make sure to put some weight on the glass with your free hand and let the glass guide your knife while cutting through. If you don't have a knife, you can use a pen to draw the shape on the box and cut it out with scissors.
If your cutout is missing some parts, you can use leftover material to cut those out and fill in any gaps.
Place your cutout on the Hyprintable base, stack the glass on top, and strap the belt around.
Congratulations! You now have a unique sneaker box side table that showcases your creativity and personal style.
Don't forget to share your results with us on Instagram.
With the Hyprintable, the possibilities are endless. Keep exploring our DIY section for more inspiration and tutorials on how to unleash your inner artist.
View this post on Instagram